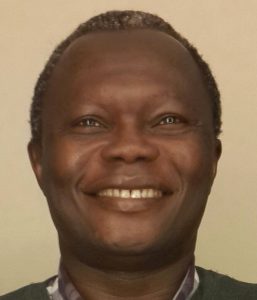 by Brad Chrisman
When Nigerian pediatric surgeon Emmanuel Ameh studied medicine in the 1990s, he recognized two fundamental problems with the textbooks available to him.

First, "Most of the surgical books were too expensive for us to afford," he says. "I completed training in 1997, and what we actually did was, we read books that were published in the '60s. We just didn't have access to more current books."

Second, "Most of the surgical problems that we were seeing in children in this part of the world were a bit more advanced than what was seen in the Western world," he says. "So sometimes what was in the Western books was not completely relevant to our setting. Over time, we realized that we needed to modify some of our treatment methods and how we approached the treatment of some of the conditions."

"I thought that we probably needed a text that addresses these issues."

More than a decade later, Ameh's vision of an up-to-date, relevant book became a reality with the publication of Paediatric Surgery: A Comprehensive Text for Africa. Published by Global HELP in 2010, the two-volume, 800-page textbook was edited by Ameh and others and written by more than 130 medical experts who live or work in Africa.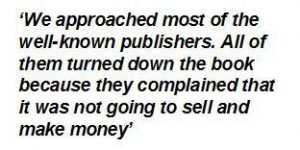 The story of how the book was published illustrates the economic struggles that doctors in the developing world face.

"When we put the team together, we approached most of the well-known publishers," Ameh recalls. "All of them turned down the book because they complained that it was not going to sell and make money. We also approached publishers in India, and they were also not very enthusiastic."

Finally, three years later, Ameh discovered Global HELP. "I sent some of the initial chapters to (Global HELP founder Lynn Staheli)," Ameh says. "He was very enthusiastic about the book. That was how we started."

From the beginning, the book was designed to be relevant for medical professionals in Africa, who often work in an environment that is starkly different from the developed world.

"The commonest problem we see – same as in the Western countries – are the birth defects," Ameh says. "But the difference here is that most of our children with birth defects are not born in a hospital. So by the time they get to us, it takes several days, they have traveled most of the time over very long distances, and they are usually very sick when they get to us."

"To make the situation even more difficult, we don't have the kinds of advanced facilities, especially in neonatal intensive care, that you have in the Western countries to adequately take care of them," he says. "And even some of the supplies that we need are not readily available. So, many times, we have to improvise with what we have."
The popularity of the publication – which as been downloaded, for free, more than 750,000 times by medical professionals from dozens of countries – serves as a powerful endorsement of Global HELP's mission to provide useful, low-cost medical information to people throughout the world.

In the next few years, Ameh hopes to publish an updated edition, and he would like to have the book translated into French, the primary language spoken in many parts of sub-Saharan Africa.

Interestingly, Ameh says he has received inquiries from Eastern Europe: "When the book came out, they were very interested in it because the approach to the treatment of many of the conditions was a little bit more like what would be applicable to them. And they actually started talking about the possibility of translating the book into Russian."


We're grateful for our audience's positive feedback. To contribute your own story, please feel free to contact us at questions@global-help.org