Donate at least $25 to be part of the Global HELP team.
Select an amount below or choose a custom one of your own.
Knowledge saves children
. Donate at least $25 to be part of the Global HELP team. HELP is a 501(c)(3) non-profit and all donations are tax-deductible (
Tax ID EIN #41-2033943
). Donations and volunteers keep Global HELP and its humanitarian mission alive. HELP us help children.
When we teach people to help children in their own communities, we give them the tools to treat hundreds of children and change the lives of those children, their families, their country and the world
.
Global HELP Community Donor Levels
Founders Circle $100,000 lifetime gift
Visionary $10,000-$25,000
Benefactor $5,000-$9,999
Supporter $1,000-$4,999
Benefactor, and Visionary levels may be paid over two years with a gift and a pledge.
All contributions to HELP are greatly appreciated and wisely spent. Please
let us know
if you'd like your donation to be made in honor of someone specifically.
Individuals who contribute at the Supporter level will be invited to three donor events each year, while individuals and couples that give at our Benefactor level and above can attend all of our events.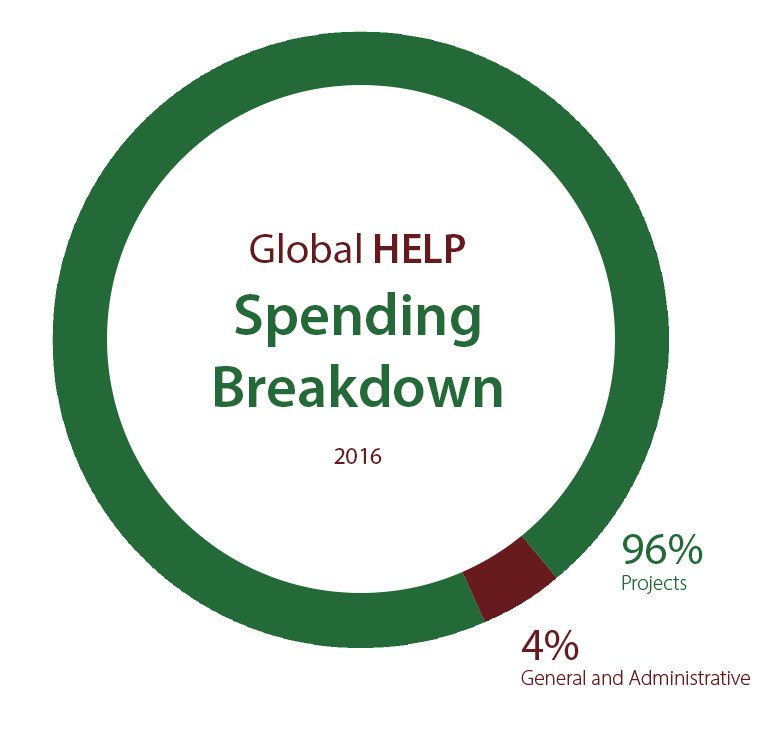 You can also send donations to:
Global HELP
2318 Fairview Ave. E. #2
Seattle, WA 98102
U.S.A.
Federal EIN: #41-2033943
On top of that, you can also donate a professional service or volunteer your time to further a great cause. Please
contact us
with any questions you may have.