Chronic Osteomyelitis In Children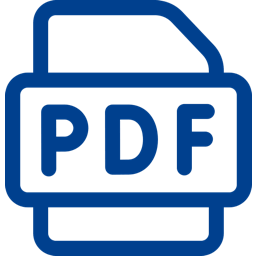 Spiegel D, Penny N.. Article. Techniques in Orthopedics. 2005. 20(2):142–152.
Details
Summary: In developing countries, chronic osteomyelitis often results from untreated acute hematogenous osteomyelitis but may also be seen as sequelae of trauma (war injuries). This condition is characterized by areas of devitalized bone/soft tissue (sequestra), which serve as a nidus for recurrent episodes of infection. The periosteal response (involucrum) serves to restore structural integrity, and partial or complete reabsorption of sequestra usually accompany this host response. In addition to providing adequate nutritional support, and treating any coexisting medical or infectious diseases, the treatment of chronic osteomyelitis involves surgical removal of all infected/devitalized tissue with or without antibiotic therapy. Sequestrectomy is usually delayed until a suitable involucrum has formed to preserve stability and minimize the chances of fracture and/or segmental bone loss. The disease and/or its treatment may result in focal or segmental loss of bone, requiring further intervention to restore osseous continuity, alignment, and length. Treatment options for focal bone loss include conventional bone grafting and open cancellous bone grafting (subcutaneous bones), and the limb should be protected (cast or external fixator) until healing is complete. For segmental loss of bone, options include conventional bone grafting (external fixator to maintain length and stability) or bone transport. The latter technique, if technically feasible, allows the simultaneous management of limb malalignment and limb length discrepancy. The choice depends on the local resources, and either technique may result in a suitable outcome for the majority of patients. For segmental defects in the tibia, the ipsilateral fibula may be used as a bypass graft. Creation of a single-bone forearm may represent the best option in cases with significant loss of the radius or ulna, provided that the wrist and elbow are normal.

Key Words: Osteomyelitis—Chronic—Treatment.

An article originally published in the June 2005 edition of "Techniques In Orthopaedics" (Volume 20, Number 2). Licensed and reprinted with the permission of Lippincott Williams & Wilkins.
Translators
Indonesian translation by Rahmat Husein. Russian translation by Nataliia Moskalenko.