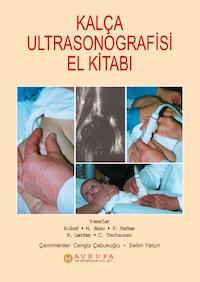 Selim Yalcin. 44 pages, 6" x 9", Four-Color, Turkish, 2001.
Details
Selim Yalcin has prepared the Turkish translation of this famous method of Hip Ultrasonography by Professor Graf.

This book is a guide for orthopaedic surgeons who perform or assess ultrasound examinations of the hip to detect developmental Hip Dysplasia in the newborn. This easy and inexpensive diagnostic tool, if performed adequately, can save many children from undergoing painful procedures.

Dr. Yalçin is a member of HELP's Turkish Board.