Ponseti Clubfoot Management: Teaching Manual For Healthcare Providers In Uganda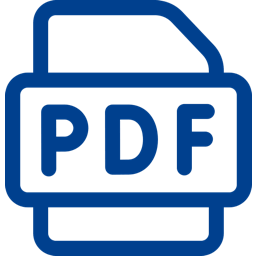 Pirani S, Staheli L, & Naddumba E. Manual. 2008. GHO Publications. 48 Pages.
Details
Global HELP is pleased to present another addition to our growing library, which is a collaboration between HELP, the authors, and the Uganda Sustainable Clubfoot Care Project (USCCP), and has the endorsement of Dr. Stephen Mallinga, Minister Of Health of Uganda.

The Project Directors of USCCP write:
"The authors' intent is to provide one easily digestible source for all core material on clubfoot detection and treatment by the Ponseti Method for students in Uganda's medical, nursing and paramedical schools as well as for healthcare workers looking after infants in Uganda's healthcare institutions."

The success of this project is reflected by the following comments.

Dr. Igancio Ponseti writes:
"This publication is a most welcome message to instruct parents and Ugandan healthcare students and providers to become acquainted with the clubfoot deformity and its treatment. The clubfoot, if not treated, is very crippling. With proper treatment, the clubfoot is functionally normal and pain-free for life."

"I was very pleased to read with enthusiasm this publication and I know it will be a great asset in correcting the clubfoot deformity in patients in Uganda as well as many places throughout the world."

Dr. Stephen Mallinga, Minster Of Health of Uganda writes:
"The effort to reduce morbidity and disability associated with clubfoot is an important contribution to the economic growth of a country as well as the improvement of the social and economic status of affected individuals. I highly appreciate the public health approach to clubfoot problems and their management in Uganda. This will not only have the benefit of correction of the clubfoot but also improve neonatal and childhood services that help children grow and lead productive lives. This book, 'Ponseti Clubfoot Management: Teaching Manual For Healthcare Providers In Uganda', is a landmark effort to implement the strategy of reducing the long-term effects of this condition. The manual is practical, easy to use, and very rich in scientific information. I am sure it will be very useful to all those involved in clubfoot detection, management, and rehabilitation programs, especially doctors, orthopaedic officers, orthopaedic technicians, nurses, and midwives. They will find the manual very useful and handy in their work on clubfoot detection and correction."